LEARN ABOUT HUNGER STATISTICS
Nearly 2/3 of the world is hungry or has to deal with hunger to some extent. Nearly 20% of the world is either starving or battling with conditions that brink on the border of starving to some extent. The real problem that these people face is not that there is a lack of food in our world.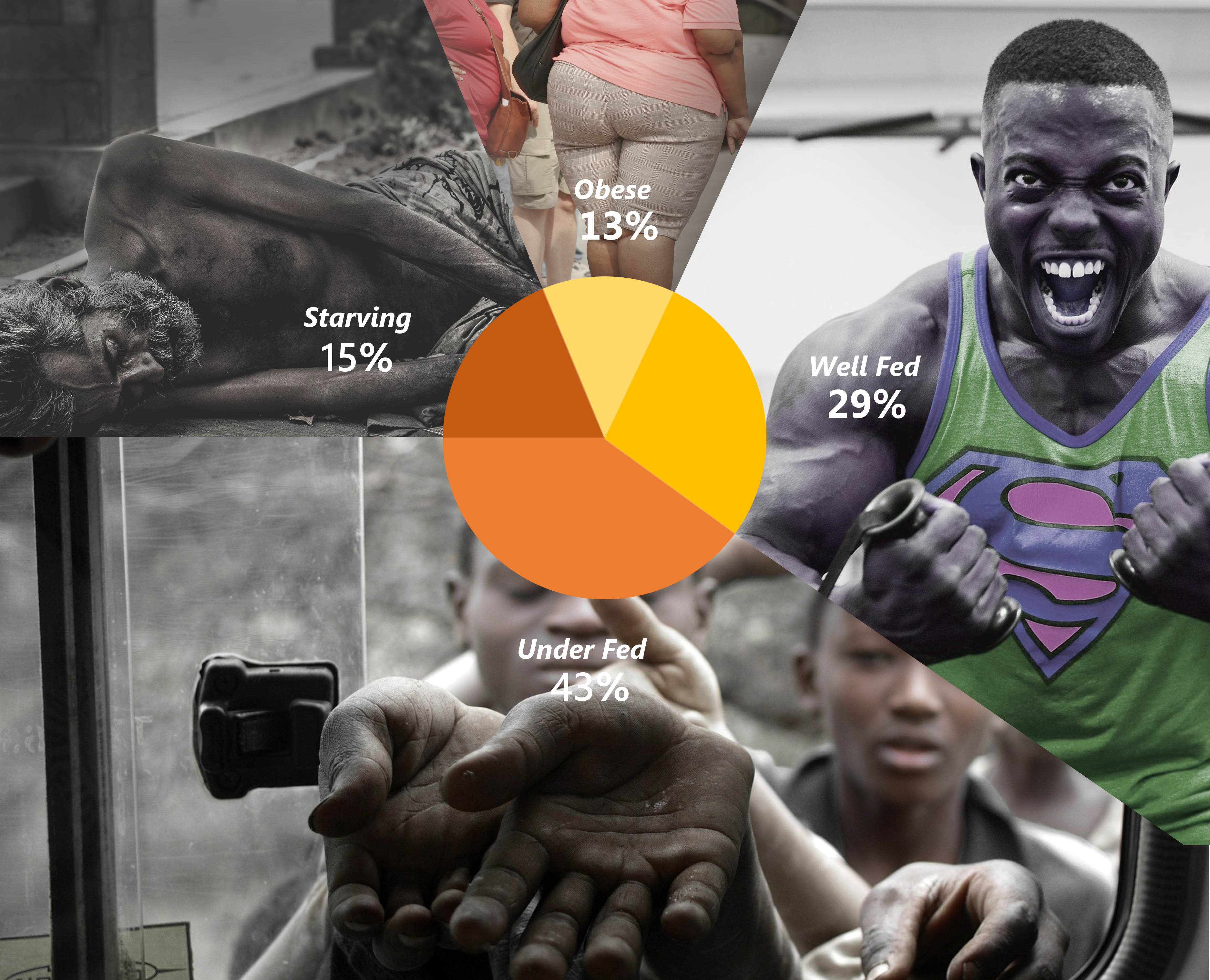 The world produces plenty of food to feed everyone. The main problem is that isolated groups and regions of people do not have the infrastructure and access to this food on a regular basis. Limited access to food comes primarily from an undeveloped or underdeveloped agricultural infrastructure, including the following scenarios:

- Lack of access to adequate funding for farming equipment, machinery, and land for practicing successful agricultural techniques
- Lack of arable/farmable land within reach of a region of high population
- Lack of transportation infrastructure to bring food from farmable land to areas of high population
- Lack of education on successful agricultural techniques
- Lack of water, utilities, and other resources needed for successful agricultural techniques
- Seasonal droughts, famines, pestilences, or other natural disasters that affect a specific region
- Refugee/temporary situations causes by those fleeing wars and political unrest in their home areas
- Oppressive or tyranical govenment regimes whose policies hinder the population's escape from poverty conditions

Starvation and malnutrition cause more deaths than any other disease. More people die from hunger every year than all wars, natural disasters, and violent crime... combined. Hunger is the single highest cause of death in our world, and sadly, hunger is also the most treatable and preventable of all causes of death.
$13 Billion
$13,000,000,000. Did you know that many experts have estimated that it would take roughly $13 billion dollars to "solve" world hunger on a global scale. We are not talking about just handing over food to starving people, but we are talking about going in and adjusting agricultural and economic conditions to bring long-term sustenance to these regions of extreme poverty (that is, if their respective governments would allow it to happen).
$13 billion dollars... that's it!
Well, it is a log of money, sure, but not when you consider that America spends roughly 4 to 5 times that amount every year... on dieting.
Isn't that ironic!?
I hope that you are stirred to action as much as we are here at the World Hunger Fund. To learn more facts about World Hunger, visit our Hunger Statistics page.